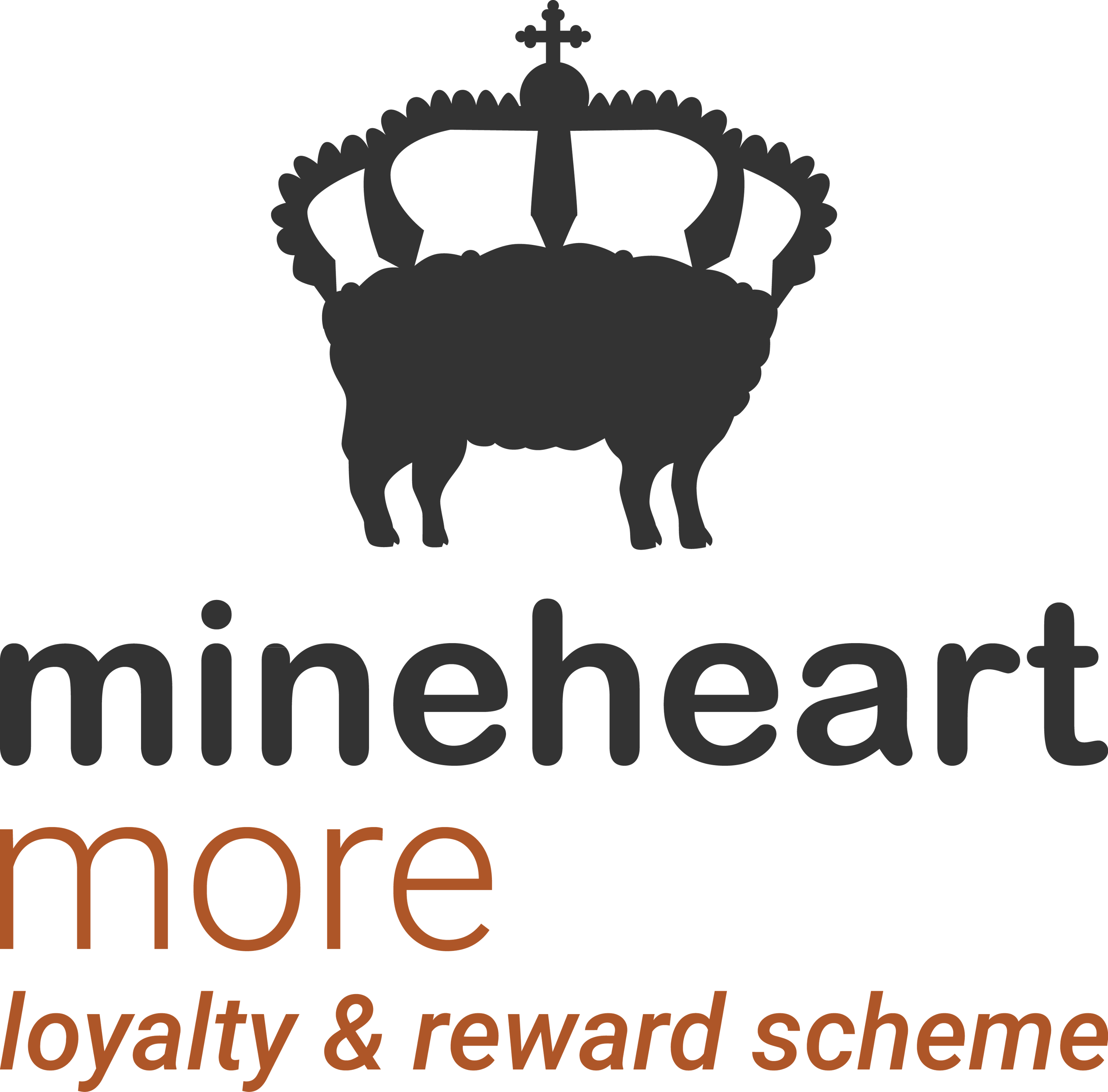 As well as collecting points, (every £ or equivalent spent = 10 points = 10p) you'll receive regular rewards throughout the year ranging from surprise discount codes to exclusive one time offers.
When you initially sign up you will receive a £50 voucher, min spend £75, must not be used in conjunction with any other offer.
Enjoy a range of offers and promotions online throughout the year. Plus, every purchase you make we'll give you an entry into our quarterly prize draw.
Look out for invitations to exclusive events, early access sales & promotions and more in the regular emails you receive from us.
Mineheart is very conscious of the carbon footprint we all leave behind and as such we will contribute towards an ethical and sustainable future. Every point collected by Mineheart More customers will mean a point for our nominated ethically motivated charity. Current charity is; onetreeplanted.org
Mineheart has a number of very loyal and dedicated customers already. If you are selected for super fan status you'll benefit from a one year long 20% discount across everything Mineheart.
A playground for creativity and adventure, where fantasy meets design, and dreams meet industry
"We wanted to create a design wonderland, where everyday objects are more than just functional, they contain stories, love, art and poetry..."
TERMS AND CONDITIONS - Mineheart reserve the right to withdraw any 'Mineheart More' related benefits, vouchers, discounts and promotions at any given time without notice and reason. This is purely to protect the business against any unforeseen and unprecedented circumstance that do not allow Mineheart to carry out the detailed advantages of the 'Mineheart More' program