Customise & Bespoke Rugs
Mineheart love taking your bespoke rug idea from an initial concept through to on the floor reality. We think our already extraordinary designs demonstrate our inventiveness and ambition in rug design.
Like our rugs, of course you do, but want a slight change. No problem. Mineheart offers a Customisation service. Explore below the options open to you for revising our rug products. For example if a rug you have seen and loved is not in the colour option you prefer it doesn't mean you can't have it that colour.
Mineheart love taking your customisation idea from an initial concept through to the rug under your feet. We think our already extraordinary designs demonstrate our inventiveness and ambition in rug design. Mineheart has countless years of experience working with our trusted associates and partners in rug manufacturing. We ensure that the production and product meets the highest quality finish and aesthetics. Our partnerships with rug and textile producers and artisans means we can develop all styles of rugs, using all kinds of materials and finishes.
Our award winning in-house design and consultant studio Young & Battaglia are here to help your epiphany moment become the rug of your dreams. With everything from textile sourcing to printing Mineheart work on a wide variety of bespoke, custom design rug projects, from traditional rugs to the more bizarre. Whether recreating a classic design or one which has only ever existed in your mind, we'd love the opportunity to discuss it with you.
ENQUIRE FOR CUSTOMISATION COST
MOST MINEHEART RUGS CAN BE CUSTOMISED WITH THE FOLLOWING OPTIONS/ALTERATIONS
CUSTOMISE THE DESIGN & GRAPHIC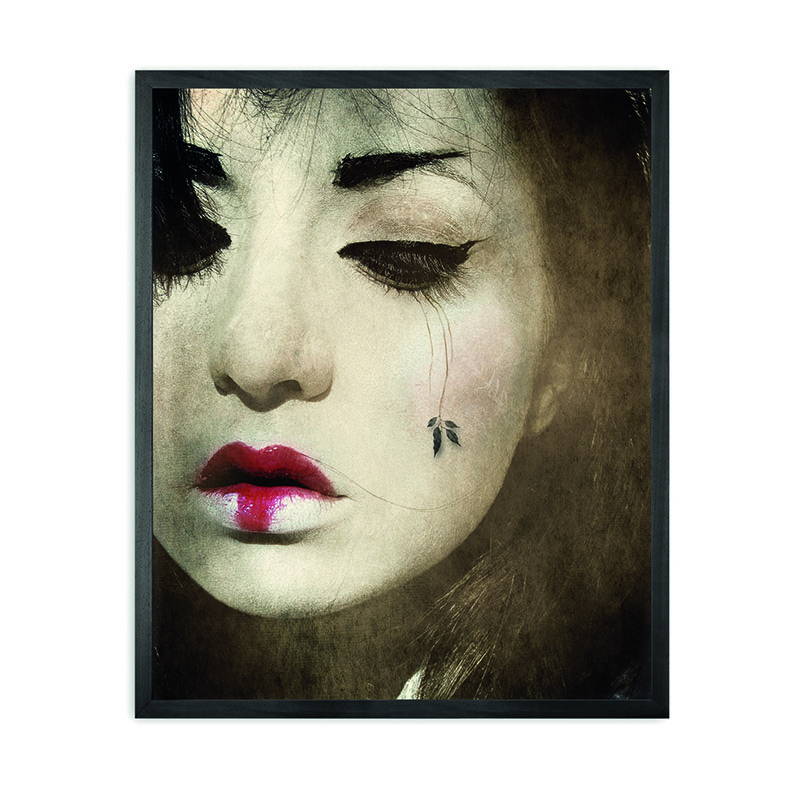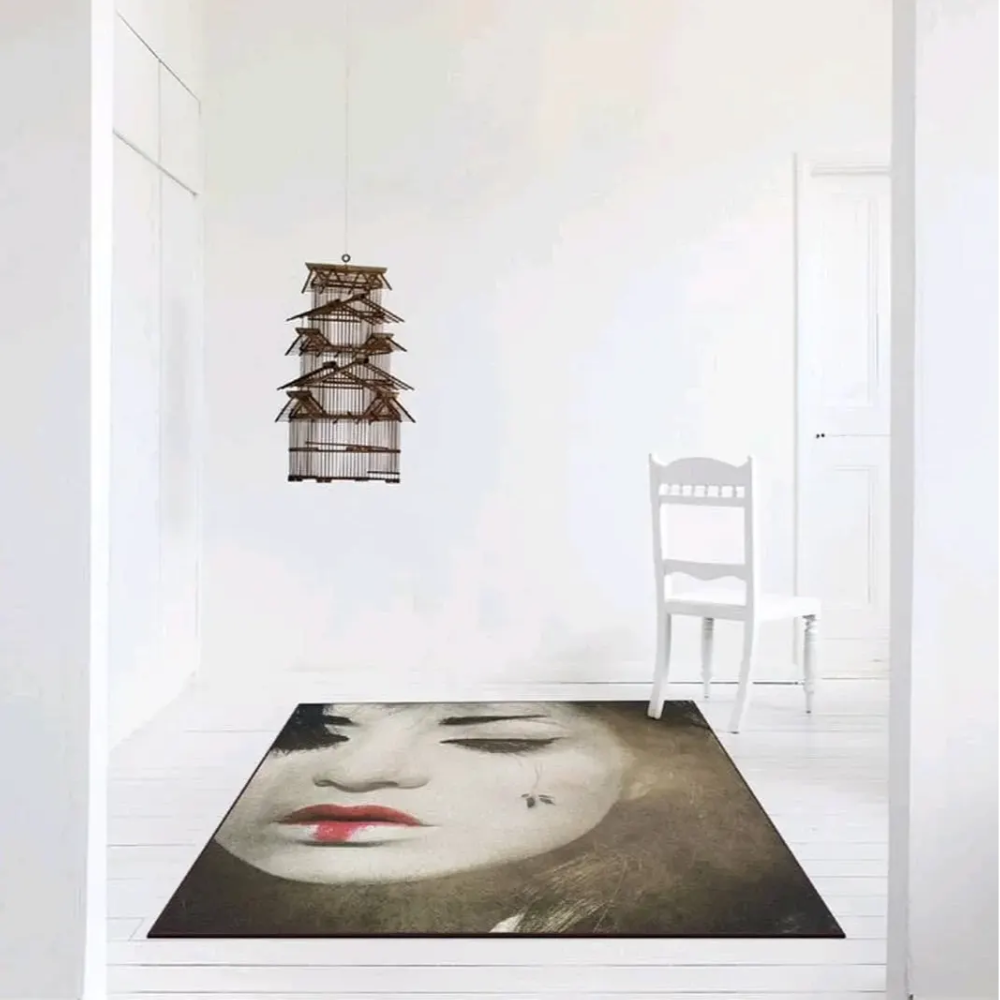 Upgrade your home decor with a stylish rug. Discover Mineheart's beautiful and eclectic mix of rugs, perfect for the bedroom, living room, office or any room you want. With our hand-picked collection of rugs you will find exclusive and original designs to decorate the floors of your home.
If you haven't found just the right design or artwork in the Rugs Section then simple head over to the Wall Art section. With so many beautiful artworks and designs to choose from you can have almost any of them converted to be an amazing eye capturing beautiful rug or if you are seeking something else then get in touch – lets find the perfect rug design to bring elegance to your home, office or business.
SEE THE JAPANESE REPOSE CANVAS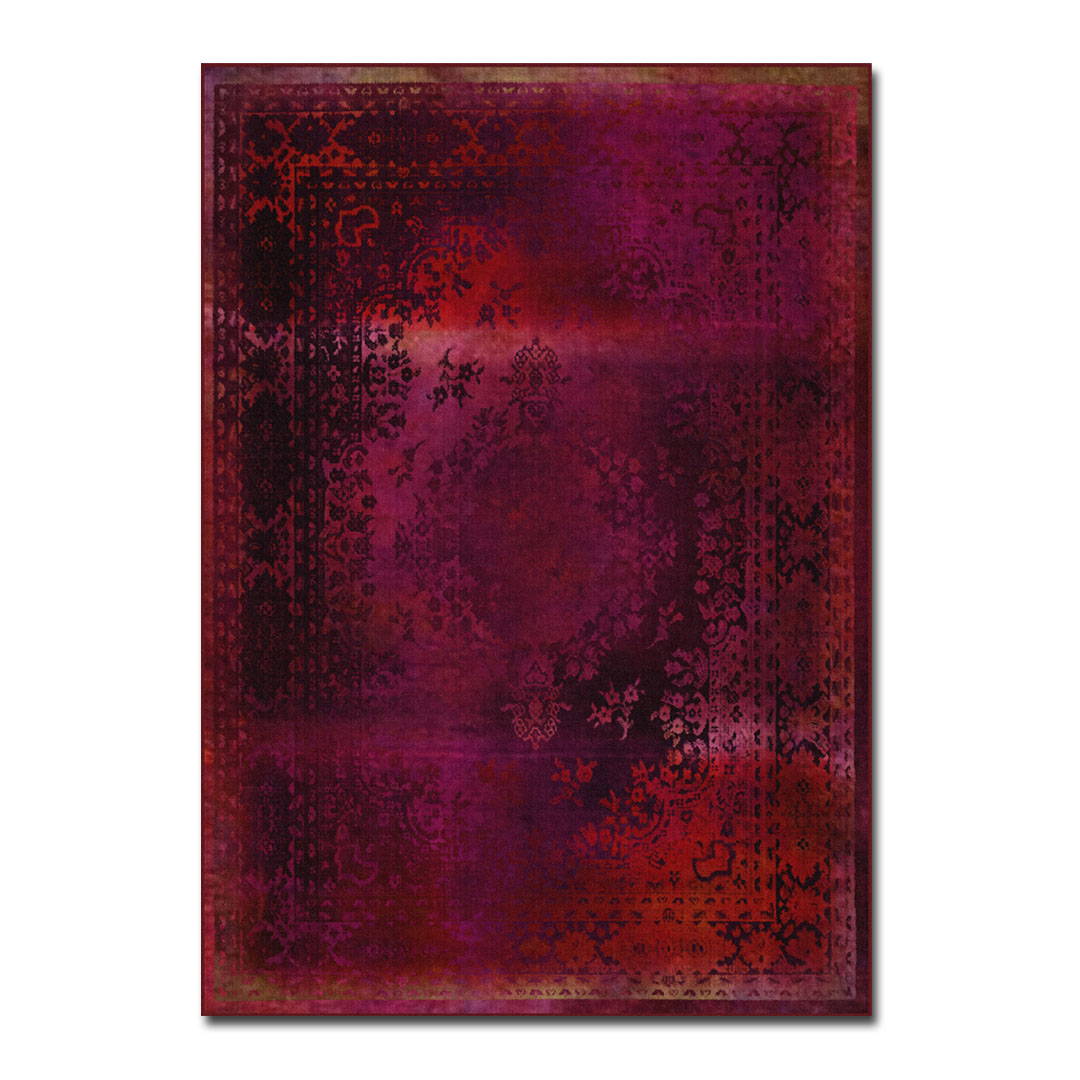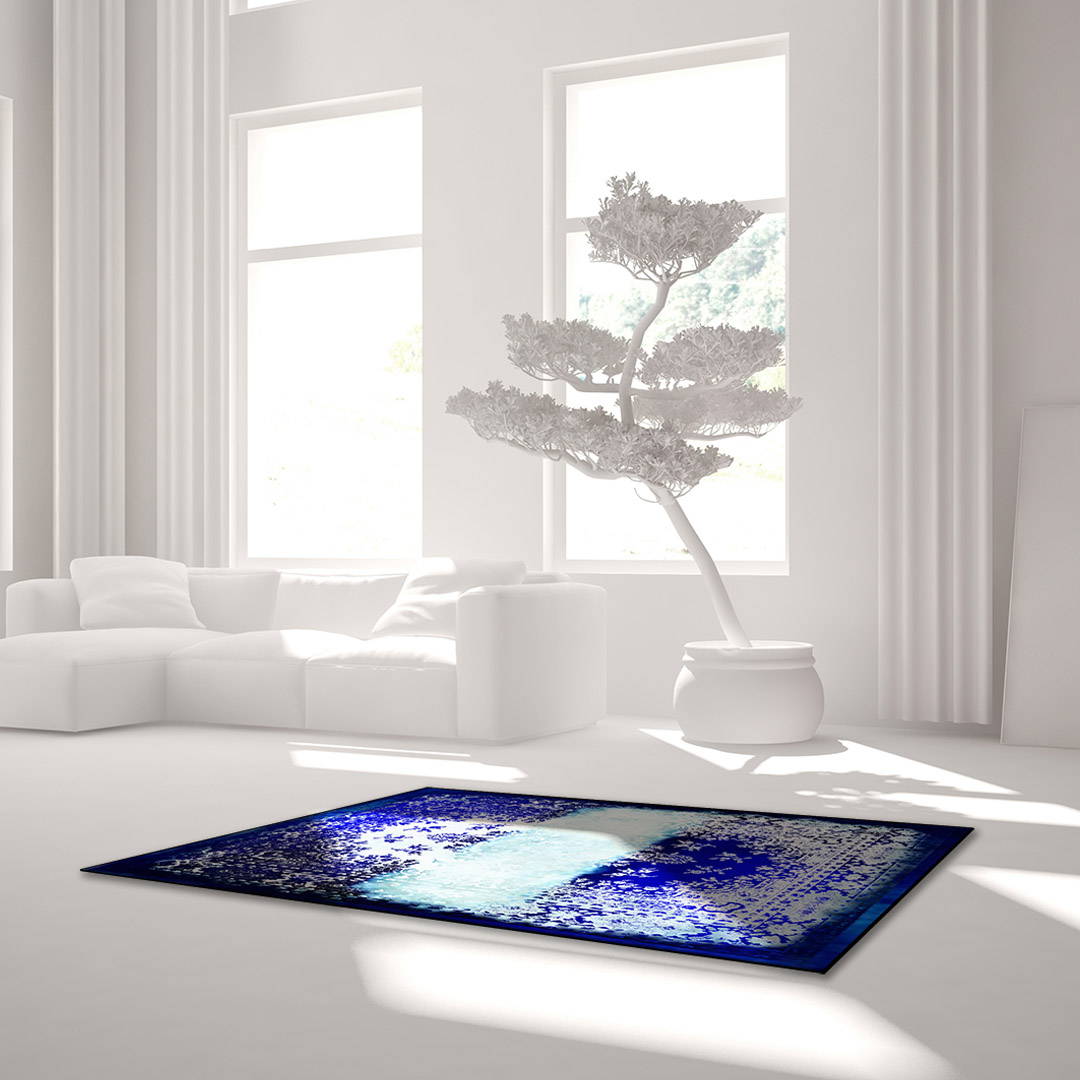 The Kashan Remix Rugs from the Mineheart Persian rugs remix collection by designer Young & Battaglia definitely makes a bold yet at the same time striking design statement. Adding a cool contemporary touch to the floor of any room or open space.
As beautiful as these are maybe the colour isn't quite the right tone for your room. So how about we change it, just advise us what you want and Mineheart will endeavour to supply.
Originally available in jet black it was soon followed by pristine white, they can also come with a colour of your choosing.
FAUX PERSIAN COWHIDE RUGS
Mineheart's Faux Cowhide is unlike any Cowhide Rug or Persian rug you have ever seen. It's from a very exotic breed of beast that lives in the fantasy world of Mineheart. This piece is a playful and unexpected marriage between two of the most iconic rugs in the world making for a very modern rug.
The meticulous and geometric fake cowhide rug is seamlessly combined with the natural irregularity of an animal hide. But if it is your wish the irregularity can be manipulated and you can bespoke the size. We had a request for a longer version of our Persian Faux Cowhide Rug and voila the super long was born.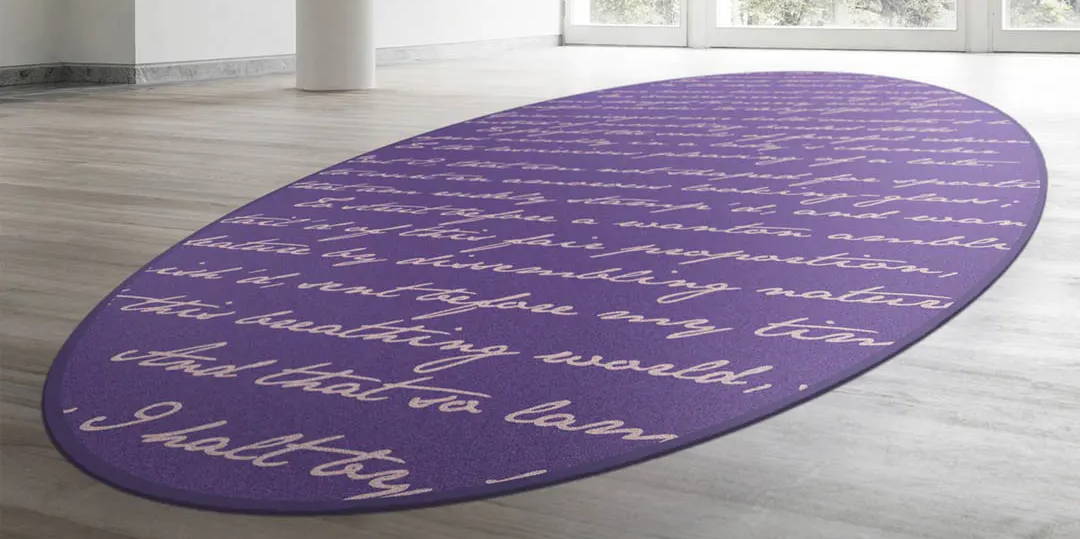 If you're looking for a particular shape or contour then please don't allow what you see to restrict your choices. Should you wish for a customised shape then the options are only limited by your imagination.
If you want and L shaped rug to connect two rooms or fit into a corner then we are only to happy to oblige or maybe you want a very specific contour for whatever reason with Mineheart the solution is just a quick request away.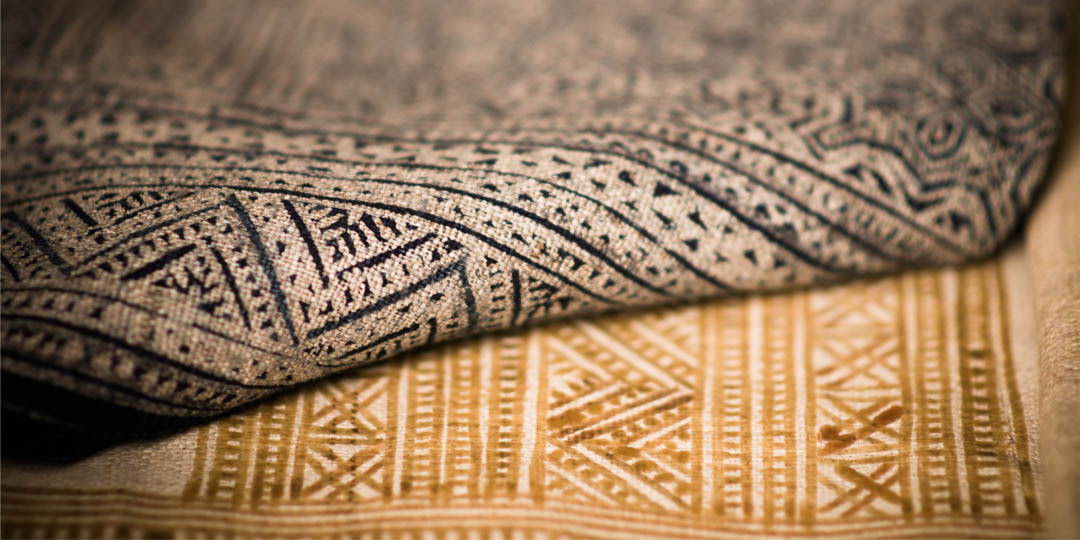 With many materials and techniques to choose from Mineheart is here to lend expertise to narrowing down your decision. Different properties come from different materials from strength to softness. Some may be colder to the touch and smooth whilst others are decadently warm and tactile. After defining the material there are numerous ways in which it can be woven, knotted and finished to produce a beautiful rug. Differing techniques also result in differing textural surfaces, from flat to deep piled.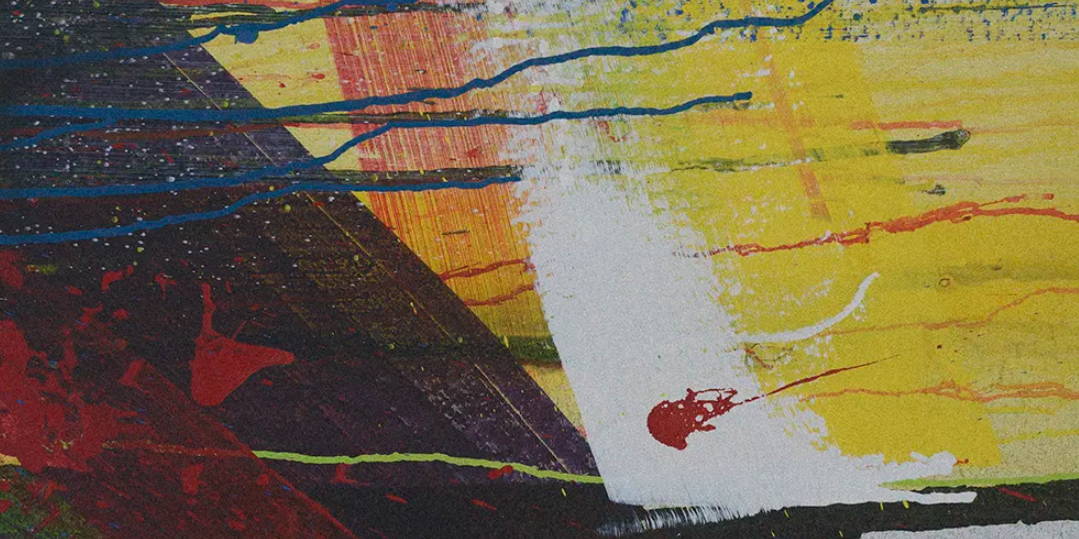 Sometimes it's hard to know what style rug to choose for your space. Mineheart helps you narrow your focus to find your perfect rug. We would consider everything from traditional rugs typically made of wool or cotton to natural fibre rugs, which are richly textured and durable to over-dyed rugs known for their bright vivid colours some of which are made by taking a vintage rug and dying over the design in a richly saturated colour and everything in-between.
Should you have further requirements for amendments, different design options, material options, special variations or any other particular requests please do not hesitate to reach out to us, or use the form found below and we'll contact you. Mineheart will endeavour to accommodate your needs. Additionally if you are a corporate or trade customer we have an in-house design service Young & Battaglia for specially commissioned rugs that is available to you.
FOR BESPOKE SERVICE COST PLEASE CONTACT US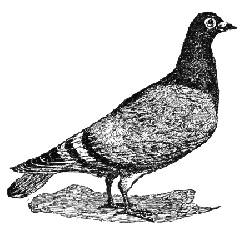 If you would like to discuss a project please email info@mineheart.com or complete the bespoke project form here.
see what else Mineheart has for you...